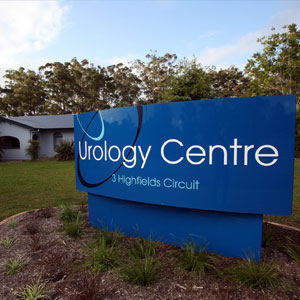 Urology Centre: 3 Highfields Circuit Port Macquarie, NSW 2444
Urology Centre Port Macquarie was established in 1998 by A/Prof Prem Rashid. Dr Awad joined the Urology Centre in 2002.
The Practise philosophy is to provide high quality, comprehensive Urological Care – locally, in a relaxed and professional environment.
A/Prof Rashid and Dr Nader Awad are graduates of the Universities of Western Australia and The University of New South Wales, respectively. They both are Fellows of the Royal Australasian College of Surgeons and Members of the Urology Society of Australia and New Zealand. They are both trainers for the Urology Society of Australia and New Zealand.
Dr Awad and A/Prof Rashid made the key decision to sub-specialise within the field of Urology many years ago. This has allowed them to focus and optimise their experience and skill in complementary areas of Urology.
Their skills are continually advanced and updated by attending conferences and workshops locally and internationally. They strive to bring the most beneficial advances and techniques in urology to the people of our region.
This has allowed their patients to receive the highest standard of care close to home. The practice works in a collaborative way with ready inter-referral between the team to give you the optimum care.
Both Doctors are involved in regular Multi-Disciplinary Team (MDT) and Radiology meetings where cancer cases are discussed with a range of specialists, including Oncologists, Radiation Oncologists, Radiologists, Pathologists and other Urologists.
The practice includes highly trained nurses and staff which form an integral part of providing for your education, care and support.